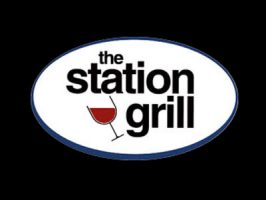 The Station Grill
910 W Broadway Ave
Muskegon, MI 49441
(231) 759-0633

This awesome eatery's primary claim to fame is that it is housed in what used to be a 40's fuel fill-up station. The awesome burgers, however, will keep you coming back time and time again! Enjoy the friendly and helpful staff as you dine in a wonderfully and tastefully done retro setting, and mingle with the locals as they enjoy a few drinks in this great Muskegon hot spot!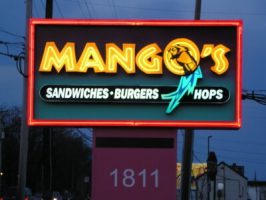 Mango's
1811 W Sherman Blvd
Muskegon, MI 49441
(231) 755-1200

Seafood, burgers, unbelievable crinkle cut fries and so much more is what you'll find when you pop open the menu here at Mango's. This great downtown Muskegon location is one of the favorites for us to stop at whenever we're in town. For a unique treat, give the glazed pork medallions a try. They melt in your mouth and are simply bursting with flavor.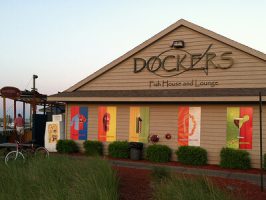 Dockers Restaurant
3505 Marina View Point
Muskegon, MI 49441
(231) 755-0400

This is one of Muskegon's best summer locations with a plentiful patio area replete with a tastefully done tiki bar! You'll find this long time favorite to be a place that's bustling with activity and features a unique Caribbean flair that's located on gorgeous Lake Michigan! You'll be sure to enjoy the excellent and friendly staff, as well as the great views, reasonable prices, and tasty menu. We've honestly never had a bad meal here!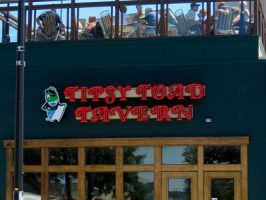 Tipsy Toad
609 W Western Ave
Muskegon, MI 49440
(231) 725-7181

Everyone loves a good "hole in the wall" bar for a place to unwind after a hard week's work. The Tipsy Toad is our favorite such place in the great city of Muskegon! With a full menu and a plentiful bar selection, coupled with highly reasonable prices, you'll be coming back again and again to try their different features. This is a relaxed and enjoyable place to unwind and meet up with some friends.