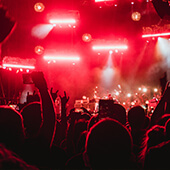 Grand Rapids Party Bus and its staff care for all our clientele with the value and politeness that you want and deserve. Our agents are skilled in assisting you by helping you select a party bus that is perfect for you; we will also be happy to make suggestions on places to go and activities to do.. You can feel secure in knowing that our drivers are watchfully scrutinized and selected for enhanced service for your transportation needs. Because we completely know and understand that your chauffeur is our front line representative. We want them to embody our complete company philosophy! What is that philosophy? Your complete satisfaction! It also doesn't hurt that our chauffeurs are carefully trained to strict Department of Motor Vehicles principles and have to possess all required licenses.
We know and appreciate the notion that when our potential clients are looking for a party bus, they want a definite level of professional service. Grand Rapids Party Bus attempts to deliver with unbelievably high levels of complete professionalism and courtesy.
Without the faith of our patrons no business could stay alive. Grand Rapids Party Bus has good relationships with a lengthy list of customers and we want to continue to grow. We encourage everybody to come over to our garage to see for yourself! We'd love nothing more than show off our our unbelievable fleet of party buses to you should you want to a sneak peek before you rent. Our fleet is our pride and joy, so we'd love to give you a closer look!
Our party buses can be used for an array of occasions like weddings, dances, casino trips, bachelor/bachelorette parties, corporate events, concerts, club and bar hopping, and all sorts of sporting events, among any other uses only you can think of.